If you have suffered from tooth loss, tooth damage, gum disease, or chronic jaw pain, Linton Dental is here to help you. We offer comprehensive restorative dentistry solutions to our Fayette County community. We understand that when your dental health is compromised, your overall health is compromised too.
Missing or broken teeth affect how your bite pattern works in performing daily tasks like chewing or speaking. Additionally, gum disease and TMJ disorder cause debilitating symptoms which can affect your ability to achieve your goals.
Dental issues altogether affect your personal and professional life, and we are here to help you avoid these negative effects. Please schedule an appointment with our team as soon as possible if you suspect you are in need of restorative care.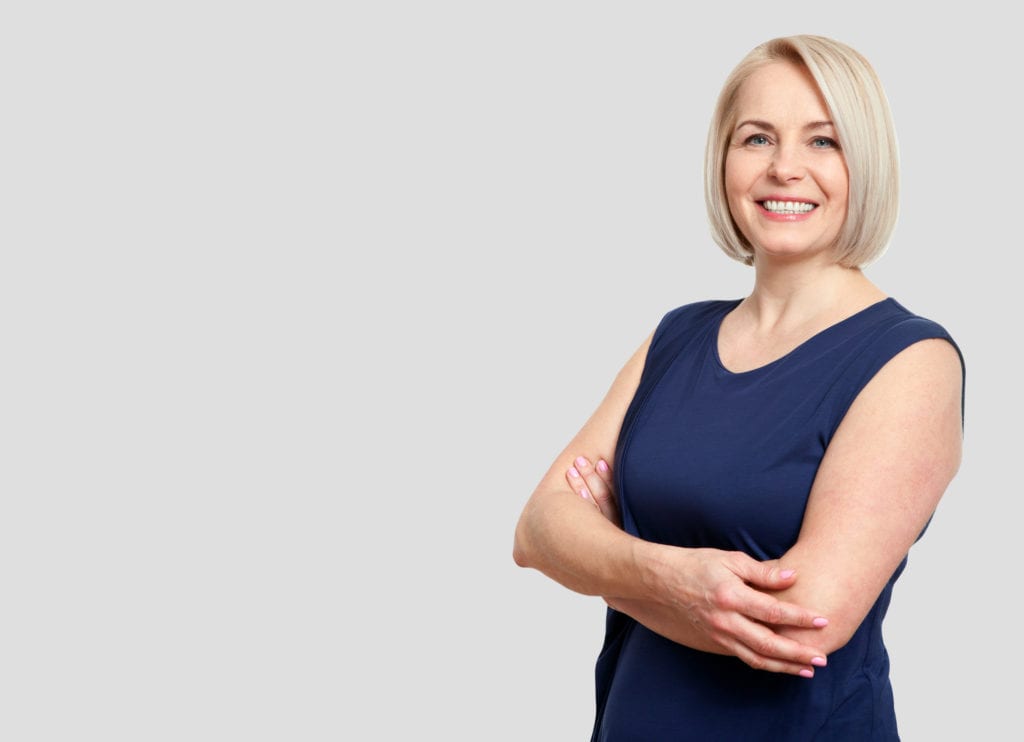 Restorative Dentist in Peachtree City, GA
Dr. Hannah Voelker, Dr. Brian Linton, and Dr. Ed Davis are your trusted restorative dentists in Peachtree City, GA. It's important to know that dental concerns only get worse over time. It's important to consult with our dentists as soon as possible if you suspect you are in need of restorative care.
Missing or broken teeth can cause teeth shifting or toothaches while gum disease and TMJ disorders can cause tension headaches and discomfort. Our team will help you restore your dental health with the following services:
Dental Implants
The premier option for tooth replacement, dental implants give patients the opportunity to fully restore their tooth all the way down to the tooth roots. Dental implants require a surgical procedure to place a titanium post underneath your soft tissue.
Once the post has healed, it fuses together with your jawbone and is topped off with a custom dental crown. Patients love dental implants because they require no dietary restrictions and do not compromise their surrounding teeth.
Dental Bridge
Dental bridges are a minimally-invasive procedure used to help fill in the gaps left behind by missing teeth. Bridges use the support of your surrounding remaining teeth to hold a prosthetic tooth in the gap so that your smile is restored aesthetically and functionally without the need for a surgical procedure.
Dental Crown
If your tooth is severely cracked or chipped, a dental crown can be put in its place to protect the foundational core of your tooth. This helps patients avoid the need for tooth extraction.
The dental crown is created custom to your smile to blend in seamlessly with your other teeth. It sits on top of your damaged tooth to protect it from further damage.
Dentures & Partials
For patients looking to replace a full arch of teeth, we offer dentures & partials. Our team will take thorough dental impressions of your soft tissues to ensure a snug fit and comfortable daily wear.
Periodontal Disease Treatment
Gum disease is one of the most common dental concerns we treat in our office. It occurs when plaque and tartar buildup begin eating away at your gum line and cause inflammation and infection.
To combat gum disease, we offer periodontal disease treatment to help rid your gums of excess bacteria and restore your dental health.
TMJ Treatment
For patients who experience chronic jaw pain or a TMJ disorder, we offer TMJ treatment. With TMJ treatment, our goal is to find the underlying issue causing your discomfort and treat it effectively.
Missing teeth, teeth grinding, or dental cavities can all be sources of jaw pain. We will evaluate you and come up with a treatment plan designed specifically for your needs.